Pedro's Tiramisu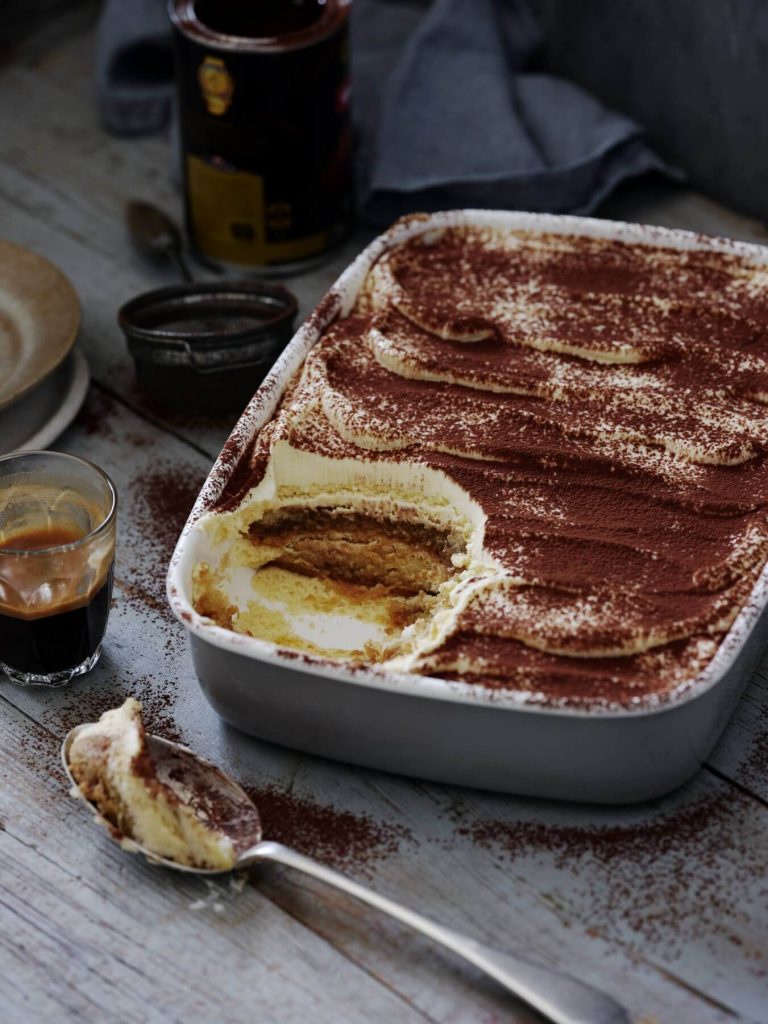 Serves: 6
Time: 40 minutes plus overnight chilling
Ingredients
6 egg yolks and 3 egg whites
200 g caster sugar
1 teaspoon vanilla extract
750 g mascarpone, brought to room temperature
500 ml freshly brewed coffee, brought to room temperature
3 tablespoons coffee liqueur (such as Tia Maria)
36 savoiardi biscuits
1 tablespoon cocoa powder
Method
Whisk the egg yolks, 100 g of sugar and the vanilla in the bowl of an electric mixer on medium speed until pale and thick. Now, little by little, add the mascarpone and lightly whisk through, ensuring not to overwork the mixture or the mascarpone will split.
In a separate bowl, whisk the egg whites until frothy. Slowly rain in the remaining sugar and continue to whisk until stiff peaks form.
Add one-third of the egg white mixture to the mascarpone mixture and fold in. Add another third and fold in, making sure the mixture stays light and fluffy. Fold in the remaining third.
Spread a thin layer (about 1/2 cup) of mascarpone mixture in the base of a 20 cm x 30 cm serving dish.
Combine the coffee and liqueur in a shallow dish and, working in batches, dip in the biscuits, allowing each side to absorb the liquid. Arrange the biscuits side-by-side in the dish, ensuring all the mascarpone mixture is covered, then spread over half the remaining mascarpone mixture. Repeat with another batch of coffee liqueur–soaked biscuits and the remaining mascarpone. Using a fine sieve, dust the cocoa over the top and chill in the fridge overnight before serving.